AMAT xR80 Implanter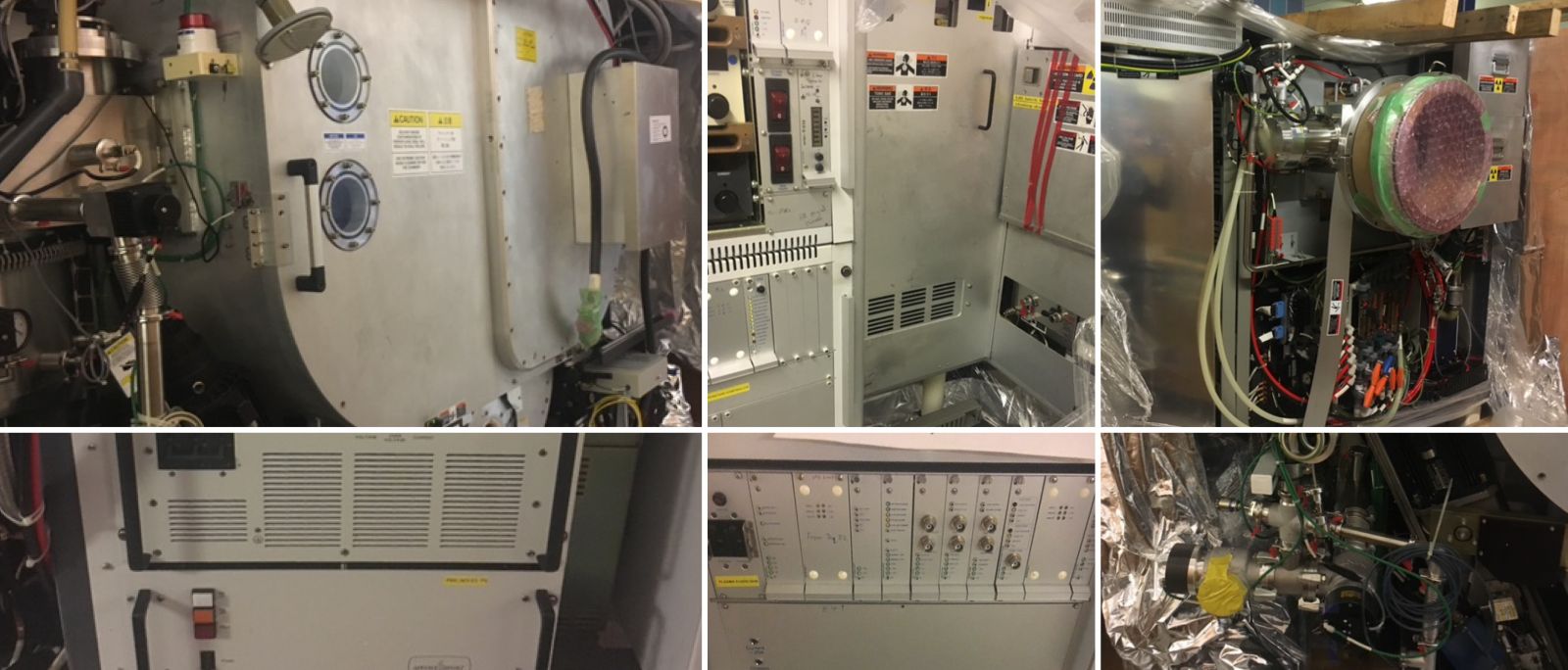 General Specification
| Category | Description |
| --- | --- |
| Vendor/ Supplier | Applied Material |
| Model | Xr-Leap |
| Process | Low Energy Implanter |
| Vintage (Year of Manufacture) | 1996 |
| Serial No. | M405 |
| Fixed Asset No. | 7PE0001 |
| Asset Description | AMT XRLEAP xR |
| Software Version | 4.11 Beta |
| CIM | Linked |
| | |
| --- | --- |
| System | HIMP-A04 |
| Production | On-Line |
| Software | |
| HardDisk Size | 4GB |
| RAM | 128MB |
| Hardware | |
| Cooling System | Heat exchanger/closed-loop de-ionized water cooling system |
| Wafer Loader | 3 carousel paddle |
| Wafer Orienter | Batch Notch Orient |
| Wheel Chamber | 17 Heatsinks (200mm) |
| Control System | Fibre Optic communication network (DAQs) |
| Control Module | VME microprocessor |
| Plasma Flood Gun | HDPFS (High-Density Plasma Flood System) |
| Beamline | IHC (Indirect Heated Cathode) |
| Gas Panel Option | SDS (Safe Delivery System) toxic gas modules for AsH3 and BF3 |
| Tilt | Variable implant angle, +/-10 degrees |
| | |
| Consumable | |
| Source Bushing | Enhanced |
Applied Materials xR80 Implanter (SN: M405, 200mm) for sale. Complete, in very good condition with all the latest upgrades. This Implanter can be inspected at IES Semiconductor Parts.

An installation service can be provided by IES Semiconductor Parts if needed.
For more information please contact a member of our sales team on +44 (0)117 380 0600 or email us at info@iessemiconductorparts.com.